Team Web Stores
UHP Marketing
UHP Marketing is the INDUSTRY LEADER for
ONLINE TEAM STORES and CORPORATE WEB STORES
For Corporate Web Stores
Supply gear to your employees or corporate network by participating in our custom web store application. Provide quality apparel and branded logo products through our online platform designed to easily manage products, place order efficiently, and fulfill online orders without having to manage the program internally. We work with real estate companies, contractors (including plumbing, HVAC, and electric businesses), professionals (medical, legal, financial), and organizations to support and facilitate custom web store applications. Stores can be set up for rewards programs, client thank-yous, safety programs, corporate apparel programs, or network fulfillment programs. Schedule a demo with us to see what our web stores can do for you.
For Schools and Team Web Stores
Our school spiritwear and athletic team stores can take the heavy lifting off of organizers or parents trying to make joint purchases for a team or school-related event. We work with organizers to set up custom web stores for teams that can have a distinct product and price point. Stores typically go live for a limited time (usually weeks or months) to allow a one-time printing or embroidering service. Our web stores are useful for fundraisers, teams heading to regional or state competitions, or regular outfitting for the upcoming season. We often include special items for parents or siblings as well. Schedule a free demo with us and find out how we can help you outfit your team for next season with more gear with no monthly fees and no per-store cost to you.
SERVICE AREA
We service the entire U.S.
from our headquarters in Madison, WI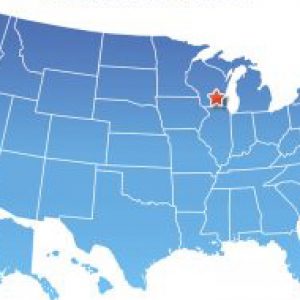 INDUSTRIES
   REAL ESTATE • CONSTRUCTION • TEAMS
SPORTS • CORPORATE • INSURANCE
FINANCIAL • MEDICAL • SCHOOLS
EMBROIDERED • TRAVEL • RESTAURANT
SECURITY • SCRUBS • SAFETY
GYMS • TRADESHOWS • TRAVEL
HOSPITALITY • BUSINESS CASUAL
TESTIMONIALS
Our program with UHP Marketing turned our safety program from mandatory to part of our culture. I am so happy with the safety rewards program they helped us create.

Hooper Corporation

By proposing products that are actually desirable, UHP was able to our teams to have a coordinated apparel line. We didn't create a uniform program, but when I look around the office, everyone is wearing our branded gear day in, day out.

Century 21

Helping convert leads at tradeshows was our #1 priority. Adam came up with a unique and clever way to capture engagements with show attendees. Our promotional products made the show for us!

UHP Tradeshow